Explaining Migdal's Free Life Insurance for Parents
By Danny Newman, Branch Manager – Ramat Beit Shemesh, Goldfus Insurance & Investments
Migdal Insurance Company has recently launched a campaign offering FREE Life Insurance for parents within 12 months of their child being born.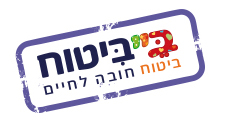 What's the catch?
The sum insured is limited to NIS 100,000
The period of insurance is limited to one year only
The offer applies to one of the parents only, providing they are younger than 55 years of age.
Other than that, there are no strings attached. Anyone who qualifies can sign up, whether or not they are an existing client of Migdal or not. In addition, there is no commitment to continue the policy after the first year. If you choose to let the policy lapse, there are no penalties or charges. The policy will not automatically renew, so you won't be caught out if you forget to cancel it.

Why offer free life insurance at all?
In a recent survey by one of the insurance companies of parents with children under the age of three, it was discovered that:
Only 59% of parents have life insurance
Only 13% of parents upgrade their life insurance policies following the birth of a child
54% admitted to being concerned that in the event of death of one of the parents, there would be insufficient income for the family to economically survive.
79% overestimated the actual cost of life insurance
As a result of the above findings, Migdal Insurance Company decided to raise awareness amongst new parents and encourage them to consider this option, by offering FREE Life Insurance as a starting point.
This sounds like a gimmick to me, why should I bother signing up for it?
There are a number of pros and cons to this specific offer.
Pros:
Short health declaration and little to no underwriting.
One can sign up online with no complicated forms.
Immediate cover (albeit for a modest amount) to provide your family with some level of cover
No premiums to pay
No commitment to continue the policy after the year is over.
Cons:
Sum insured may give a false sense of having sufficient cover.
Only one parent can be covered.
As it is easy to sign up, many people will not consult an insurance professional to review their financial portfolio, the different types of insurance plans on the market, or the real financial risks one may pose to their family.
Many people will forget that the policy expires after one year, which may lead to families being left without even a basic level of cover.
Is it a gimmick? Maybe.
Does it raise awareness of the need for life insurance? Absolutely.
Is NIS 100,000 enough for your family? No.
Is there any harm in signing up for free life insurance? No.
So what should I do?
There are many different types of life insurance policies on the market in Israel. Insurance needs can vary widely from person to person, and should be planned according to the specific potential financial risk posed to the family should the unforeseen happen to one of the parents.
By consulting an insurance professional, you will receive information about the various life insurance options to ensure (whether you sign up for this special offer or not) that you have adequate cover for you and your family.
By exploring all your options you may find that the appropriate life insurance is less expensive than you previously thought.
For more information about life insurance and Goldfus Insurance & Investments, please visit www.goldfus-ins.co.il or contact us!