Winter Insurance Tips
by Ronen Goldman, Director of Customer Relations, Goldfus Insurance
With winter finally upon us, storms and heavy rains are a certainty, with the possibility of snow adding to the excitement of the winter weather. As such, there are a number of tips that we feel are worth sharing to prevent unnecessary insurance claims and to simply protect your property and possessions during the wet and stormy months.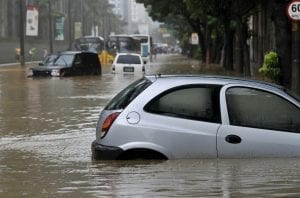 Add outdoor extensions to your structure insurance – Any extensions or outdoor additions made to your property, such as a pergola or deck, should be listed in the structure insurance policy. In previous years, many outdoor extensions were damaged by gale force winds, heavy rain, snow or hail. By including such items in the structure insurance policy, damage caused by natural disasters will be covered.
Clean the gutters of your home– As most insurance policies do not cover rainwater damage that has resulted from poor sealant or shoddy building work, it is advisable to clean your gutters and make sure your roof is adequately sealed and waterproofed.
Raise the contents of your machsan – as machsanim (storage rooms) are usually on the lower levels of a building, they can be affected by flooding. Most insurance companies require that the contents of the machsan be raised to prevent water damage in the event of a flood – which is a good piece of advice.
Check your heaters and appliances – As the temperature drops, heaters are brought out to heat the home. Check your appliances for electrical faults, and be sure not to cover the heaters or leave them too close to furniture or bedding in order to prevent house fires.
Check your brakes and tyres – As most mechanics offer free winter checks on cars, it is highly advisable to make use of this service and have both brakes and tyres assessed before driving in wet and windy conditions. While you are there, it is worth checking that your headlights and brake lights are working.
Cover extreme sports when travelling – If you are look to experience some real winter weather and are planning a ski trip or other extreme vacation, make sure to take a travel insurance policy that covers extreme sports and activities.
Other winter claims to avoid:
Make sure you close your windows in your home before you go out if rain is forecast, as water damage as a result of rain is not covered.
In the event that it snows in Israel, listen to the advice of the police and avoid travelling prior to or during the snowstorm. Despite having insurance, in previous snowstorms, a number of client found themselves stranded because the tow trucks could not physically reach the vehicles to rescue them. As such, they had to abandon their cars and walk considerable distances whilst being ill equipped for the extreme weather conditions.
Winter in Israel can be unpredictable. It is important to prepare yourself for any scenario by making sure you are appropriately covered by a well structure insurance policy. We hope these tips will help prepare you for any situation so that you can have a warm, enjoyable Winter.
For more information about Home & Contents Insurance contact us today!