Storm-caused damage and loss of life has become headline news in Israel. Unlike other parts of the world where storms and flooding are a major cause of damage, in Israel it is – or has been – unusual.
That may, unfortunately, be about to change.
Due to environmental changes, "once-in-100-year storms" are appearing at a rate much more frequent than every 100 years. A storm defined as such hit Tel Aviv in 2013. And again in 2014. And again in 2018. In addition, climate change is making some aspects of weather forecasting less reliable, local rainfall being one of them.
In this light, it would be wise to consider how this weather unpredictability could impact you. Are your car, your home and your business covered in the event of storm or flood damage?
We've put together a mini-guide for you on what types of insurance will protect you against financial loss due to damage resulting from a storm.
Car Insurance
There are 3 types of car insurance in Israel, one of which will cover your car in the case of storm or flood damage and two which will not.
1.       Chova (compulsory insurance)
This covers bodily injury only. Any damage to your vehicle will not be covered if you have only compulsory insurance.
2.       Tzad Gimmel (3rd party insurance)
If you have 3rd party liability cover, you will also not have cover for damage caused to your vehicle as a result of the storm or flood waters, as this insurance only covers damage caused to another vehicle or property, and not one's own vehicle. However, if you have an extension to cover towing services (known in Hebrew as Sherutei Grira), this extra rider will cover you to have your car towed to a mechanic.
3.       Makif (comprehensive insurance)
This insurance covers one's own vehicle. Storm and flood damage will be covered with this insurance. If you also have the extension covering towing services, then you will also be covered for towing your car to the mechanic.
If you do suffer damage to the car, be in touch with your insurance agent immediately to arrange for a Shammai (loss adjuster/appraiser) to come and assess the damage. This is important to do before fixing the car to ensure it will be covered.
Home Insurance
There are two components to home insurance (often under the same policy) where storm and flood damage may be covered.
1.       Bituach Mivne (structure insurance)
Structure insurance covers the structure of your home and anything physically connected to the structure, such as parquet flooring, kitchen units, etc. Under the standard policy, storm and flood damage will be covered. If you have insurance via the mortgage bank (Mashkanta), or if you have not had an appraisal report, the sums insured in some cases may not fully cover the damage if you are deemed to be under-insured.
2.       Bituach Techula (contents insurance)
Contents insurance covers one's personal belongs such as furniture, clothing, rugs, paintings, clothes, electrical appliances, etc. Under the standard policy, storm and flood damage will be covered. If you have had an appraisal, the cover will accurately reflect the true value of contents, and the claim will be straightforward. If you have not had an appraisal, the claim may be slightly more cumbersome, and in instances where you are deemed to be under-insured, there may not be full coverage.
If you have suffered damage to either (or both) structure or contents, take photos of the damage and be in touch as soon as possible with your insurance agent before fixing or moving anything. The agent will arrange for a Shammai to fully assess the nature of the damage to ensure any claim is dealt with in an efficient and timely fashion.
Should one's home be deemed uninhabitable, the majority of structure insurance policies will cover replacement (like for like) accommodation for a period of up to a year whilst the repairs are being made to make your place livable again.
Business Insurance
The standard business policies will most likely not cover storm and flood damage.
Extensions can be purchased to include storm and flood damage to the structure and contents of the business where relevant. In that case, the nature of cover will be similar to the cover in a home insurance policy, subject to the sums insured and after being approved by the Shammai. As with your car and home, it is important to not repair things until they have been assessed by an insurance representative, so be in touch with your insurance agent as soon as possible after becoming aware of the damage.
A different extension can be added to business insurance to include loss of revenue/profits. Should your business be unable to operate as a direct result of the storm and flood damage, then this extension would enable you to claim for the resulting loss of revenue/profits, subject to the terms and conditions of the policy taken.
Other Coverage Options
If you suffer damage without any appropriate insurance coverage, you could go down the legal route of trying to sue the local municipality (Iriya). Before starting, be aware: it will be a lengthy process, and you would need to prove that the damage caused was as a result of the Iriya's negligence and failure to prepare adequate infrastructure and measures to minimize damage.
Staying Safe
We hope that once-in-100-year storms start living up to their name, and that you and all you own stays safe from storm and flood damage.
If you want to make the responsible move to safeguard your possessions against this up-and-coming threat, however, be in touch with us using the form below. We can help guide you to the right kinds of storm and flood insurance coverage for you.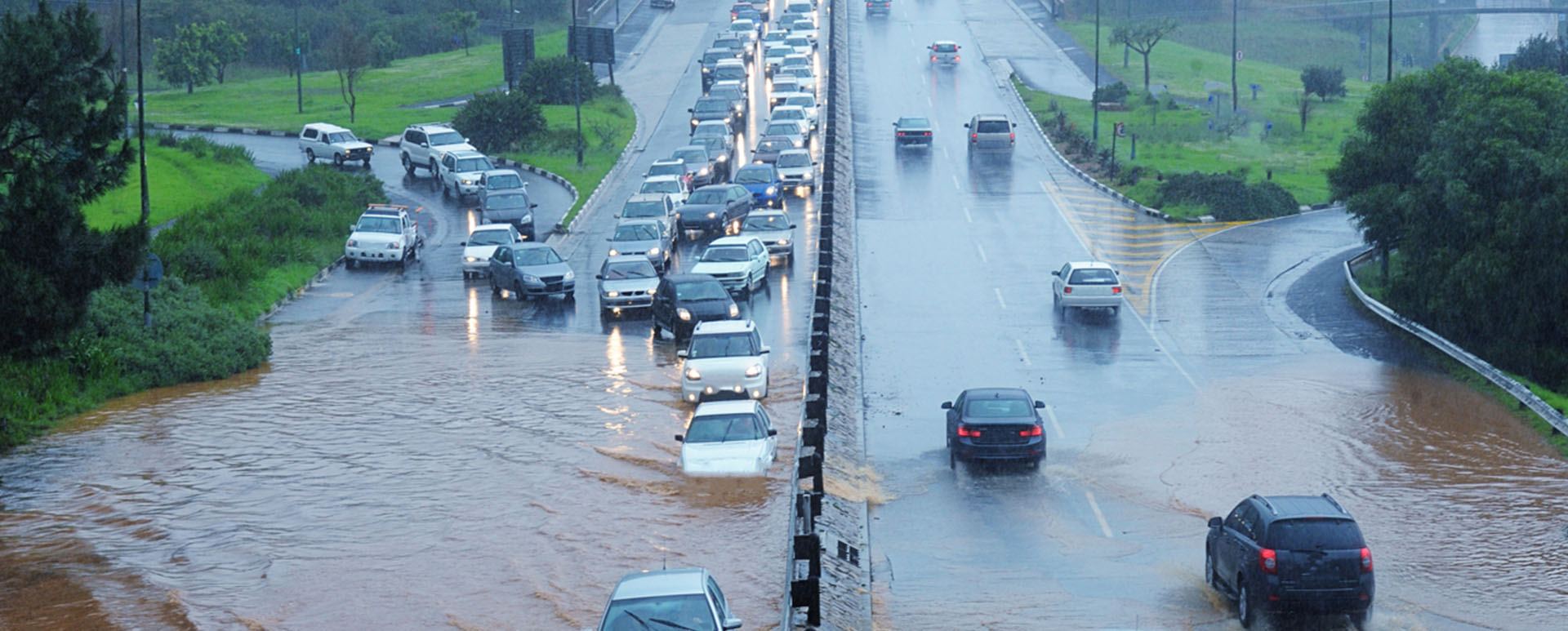 Contact Us About Storm- and Flood-Related Insurance