No one expects to fall ill on vacation.

Unfortunately, anything can happen, even when you're on holiday. The best way to ensure smooth sailing is to be prepared for any scenario by securing the right kind of travel insurance prior to your trip.

Travel medical insurance
The critical piece of any travel insurance policy is medical coverage. It's designed to cover you in case you get sick or injured while you're traveling, including any of the following scenarios:
You and your husband visit Greece for a romantic weekend getaway, but you contract a stomach virus and need to visit a doctor.
You travel with your family to Tanzania on Safari, but you get dehydrated and have to be hospitalized to receive IV fluids.
You're savoring your pain au chocolate on your first morning in Paris and you crack a tooth, requiring emergency dental care.
You're on a ski trip with your double-black-diamond-trail wife, and there's an avalanche; a search and rescue team must be assembled and dispatched to locate and assist her.
You have a heart attack which is further complicated by a pre-existing medical condition, and must travel back to Israel immediately for treatment.
Keep in mind that not every travel medical insurance policy covers every one of these situations; that's why when purchasing travel insurance, you'll be asked several questions, not only about your health, but also about the activities you're planning.

Another thing to remember when purchasing travel insurance in Israel is that most companies will only allow you to get medical coverage if you're registered with a Kupat Holim.
Pre-existing medical conditions
Taking a trip after beating cancer? (Good for you!) Or traveling with a broken leg because "Really, it will be fine" and you need to make it to your cousin's wedding? We get that, we really do, but keep in mind…

Standard travel insurance policies won't cover you for any medical issues due to a medical condition which existed before your trip. Some companies won't cover you at all with certain pre-existing conditions. And don't even think about hiding the truth; if you fail to disclose a pre-existing medical condition, it could invalidate your entire policy.
Pregnancy
First, it's important to know that travel insurance policies can cover you from the beginning of your pregnancy up to week 32. Travel after week 32 is not recommended, and likely not covered. One of our clients, when a family engagement was announced, even called the happy couple, quietly, alerting them of an early stage pregnancy, and begged for the wedding to be held before week 33, so she could attend! (It worked, by the way, and she danced the night away in a very large bridesmaids dress. She sent us a picture. Yes, we have her permission to share it.)

Most standard travel medical insurance policies don't include medical issues arising from pregnancy, but you can buy a pregnancy extension to your travel policy to cover them. Like other travel medical policies, the policy includes doctor visits, medication, and hospitalization related to the pregnancy. Luckily, our friend had no such issues, and she celebrated worry-free, knowing that she was covered just in case.

While in the past, travel insurance policies only provided cover until age 40, there are currently policies that have upgraded their policies to cover up to age 46.

Meet Avi and Talia: Pregnancy Coverage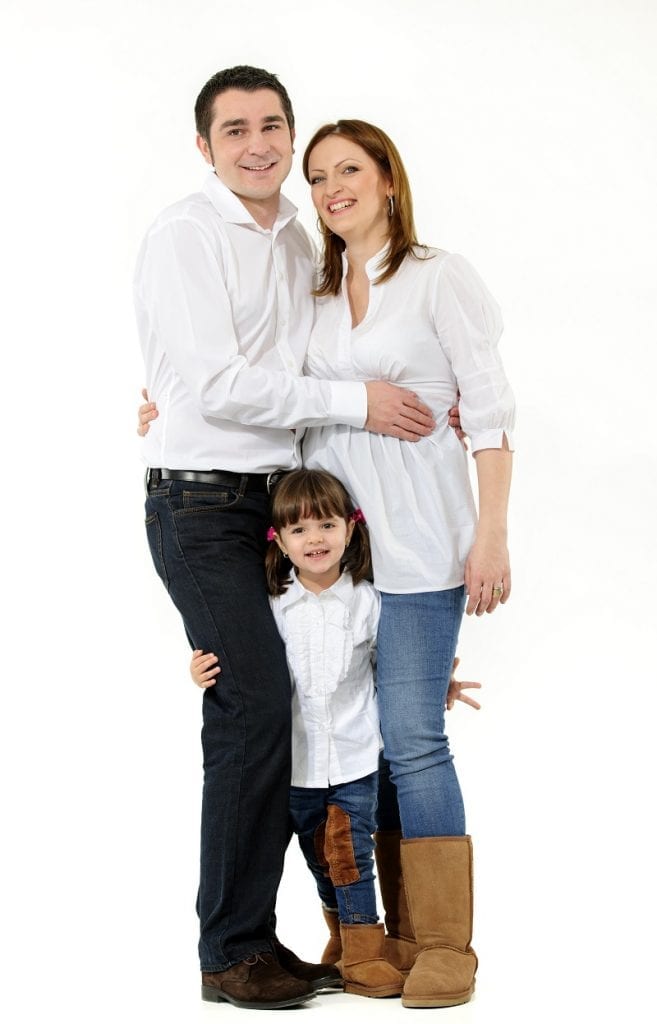 Avi, his wife Talia, and their toddler, Maya, flew to Tuscany with the rest of Avi's family to celebrate Avi's father's 70th birthday. Talia was 5 months pregnant with their second child, so she made sure that they bought pregnancy extension coverage.

On a day-trip to the beach, Talia spent so much time running after Maya that she ended the day exhausted. She felt extremely nauseous when they got back to their villa, and then started feeling strong contractions. Terrified of early labor, Avi called an ambulance to take her to the local emergency room, where doctors confirmed that Talia was dehydrated. They put her on IV fluids, and kept her in overnight to monitor her condition. Thankfully, Talia was released the next day so they could finish enjoying their vacation. The pregnancy coverage Talia arranged covered the ambulance and hospital expenses, freeing them from worry or complications on their vacation.

Travel medical insurance stops you getting sick of your vacation
You don't want to spend your vacation in a hospital bed or a doctor's waiting room, but if you do, you want to know that your costs are covered. Whether you're traveling with family or alone, travel medical insurance is something that you should never travel without.